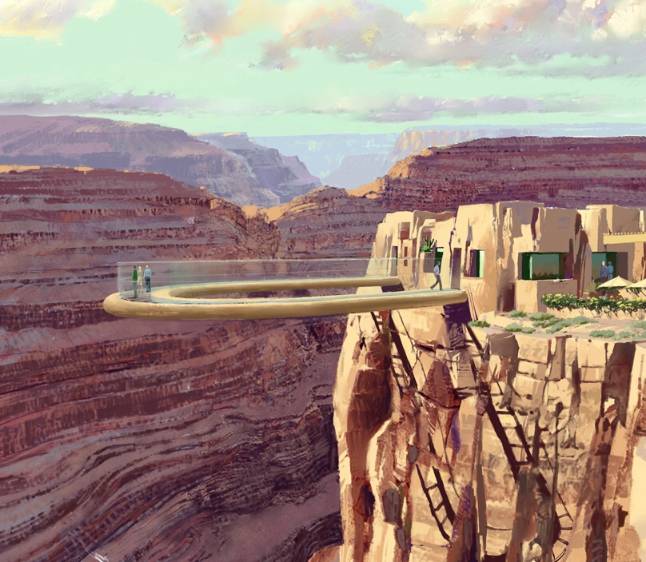 Its a 400ft drop underneath the glass floor so whatever you do, don't look down!

There are three layers of toughened glass around three inches thick which separate you from a fate worse than the Coyote from road runner. It really is a long way down.

My own opinion though is one of confusion... I simply ask why?

Why is this eyesore needed? Doesn't it spoil one of the most picturesque areas on the face of the planet? and doesn't it look suspiciously like a toilet seat?